CLARIMAX 1200 DM pH+ - DI water filter with pH+ technology
Heating Water Treatment according to VDI 2035
»The water filter for demineralization with pH+ technology and replacement cartridge system«
The CLARIMAX 1200 DM pH+ heating water filter system for heating water in low-salt operation is suitable for initial filling and demineralisation of the circulating heating water.
Based on its unique composition of different ion exchange resins, CLARIMAX 1200 DM pH+ provides a reliable demineralisation (deionization) and produces a heating water with a low electrical conductivity in the range of 0.1 - 100 μS / cm and a total hardness of <0.01 ° dH.
As a special advantage, the filter media composition in the CLARIMAX balances the pH value of the heating water to a level of ~8.2 - 8.5 already in the filling water of the heating system.
The CLARIMAX 1200 DM pH+ is particularly user-friendly thanks to the replacement cartridge system. The time-consuming resin change, as usual with conventional ion exchangers, is eliminated because the cartridges can be changed in no time at all.
---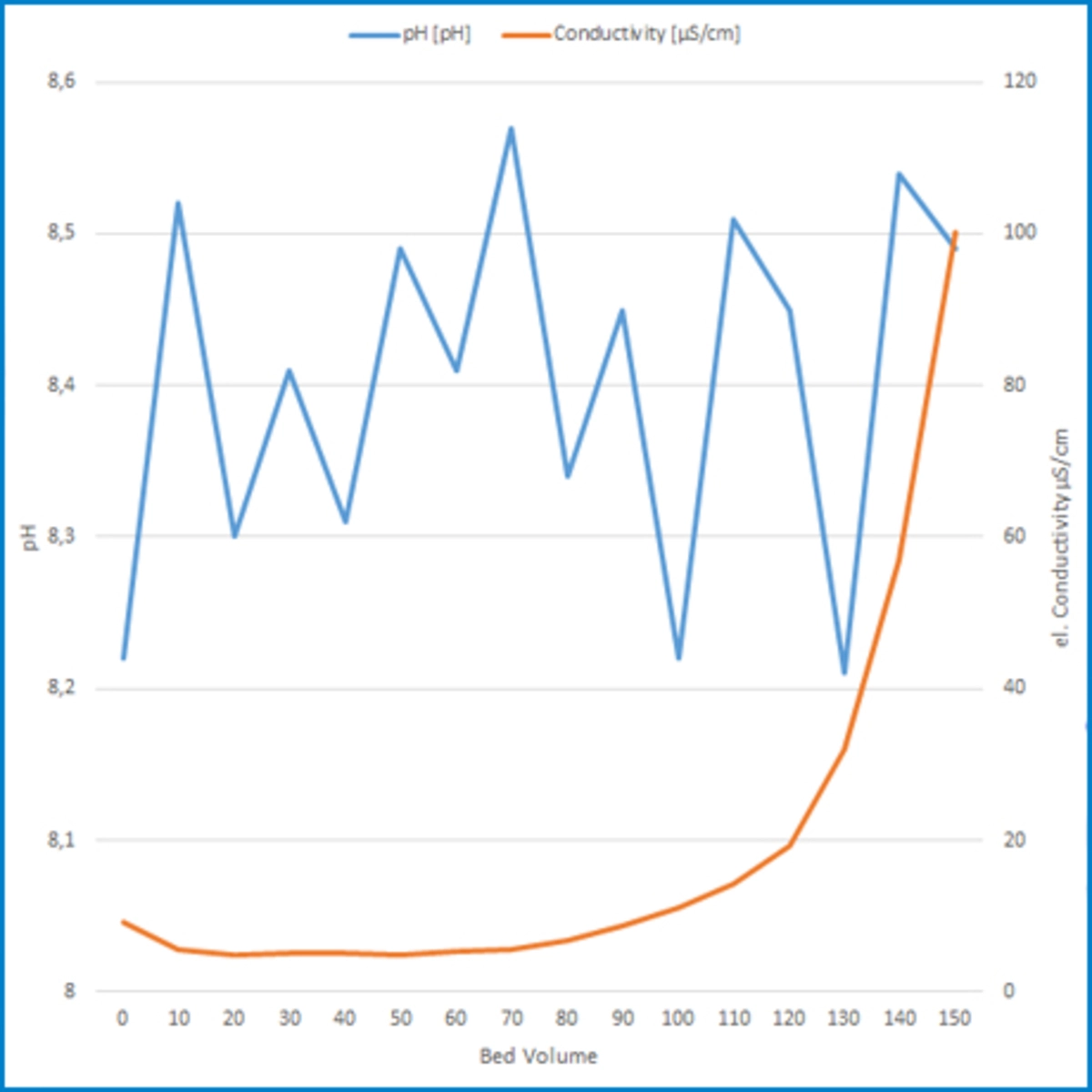 Stable pH
The special resin blend realizes an average pH of 8.2 - 8.5 within the capacity range.
Integrated Monitoring
The CLARIMAX 1200 DM pH+ filter head includes conductivity and capacity monitoring. An external measuring device is not needed.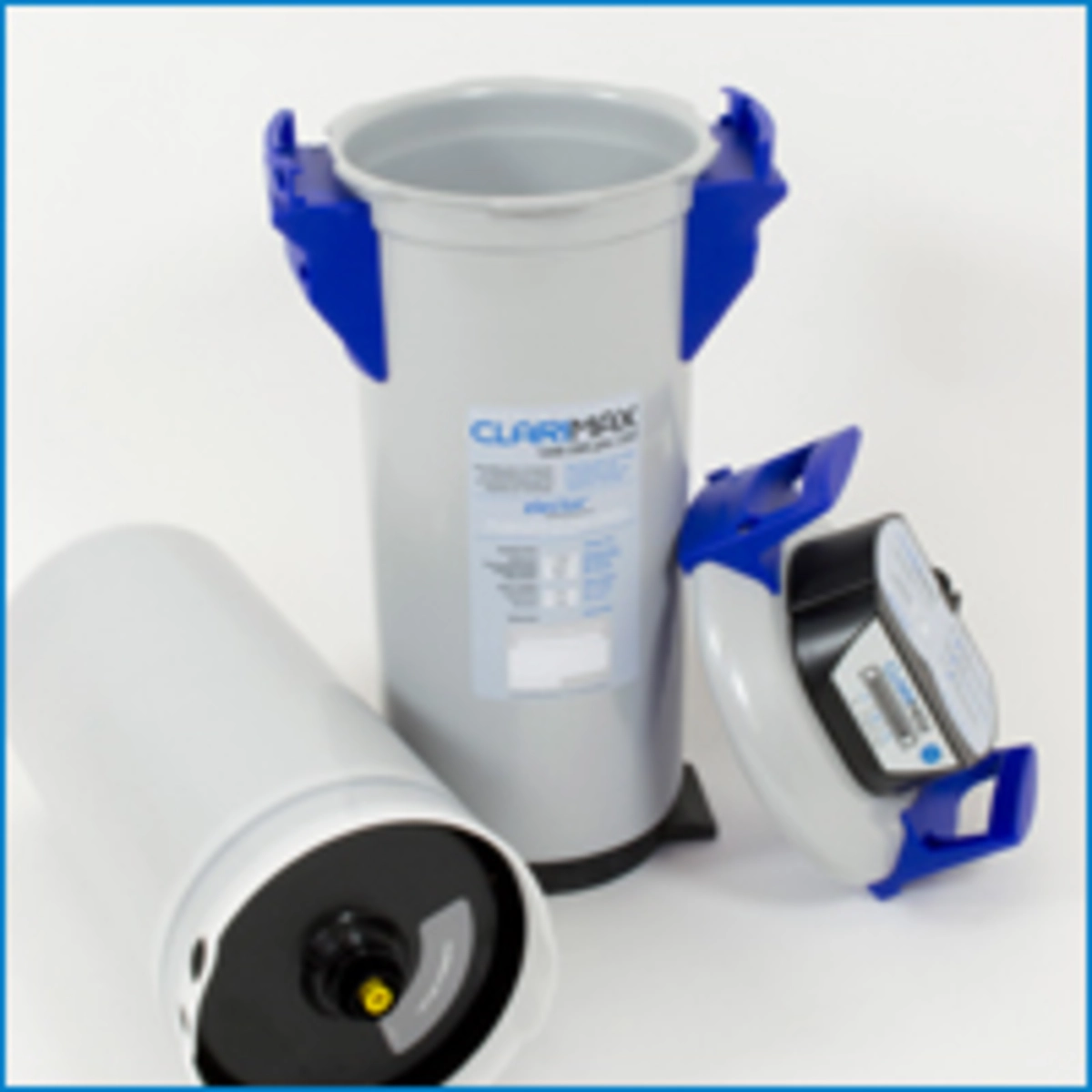 Replacement Cartridge System
The ion exchange resins of the CLARIMAX 1200 DM pH water filter system are packed during production in a filter cartridge. Instead of a time-consuming resin handling, the filter cartridge is simply replaced when the filter is exhausted, which is done quickly and easily.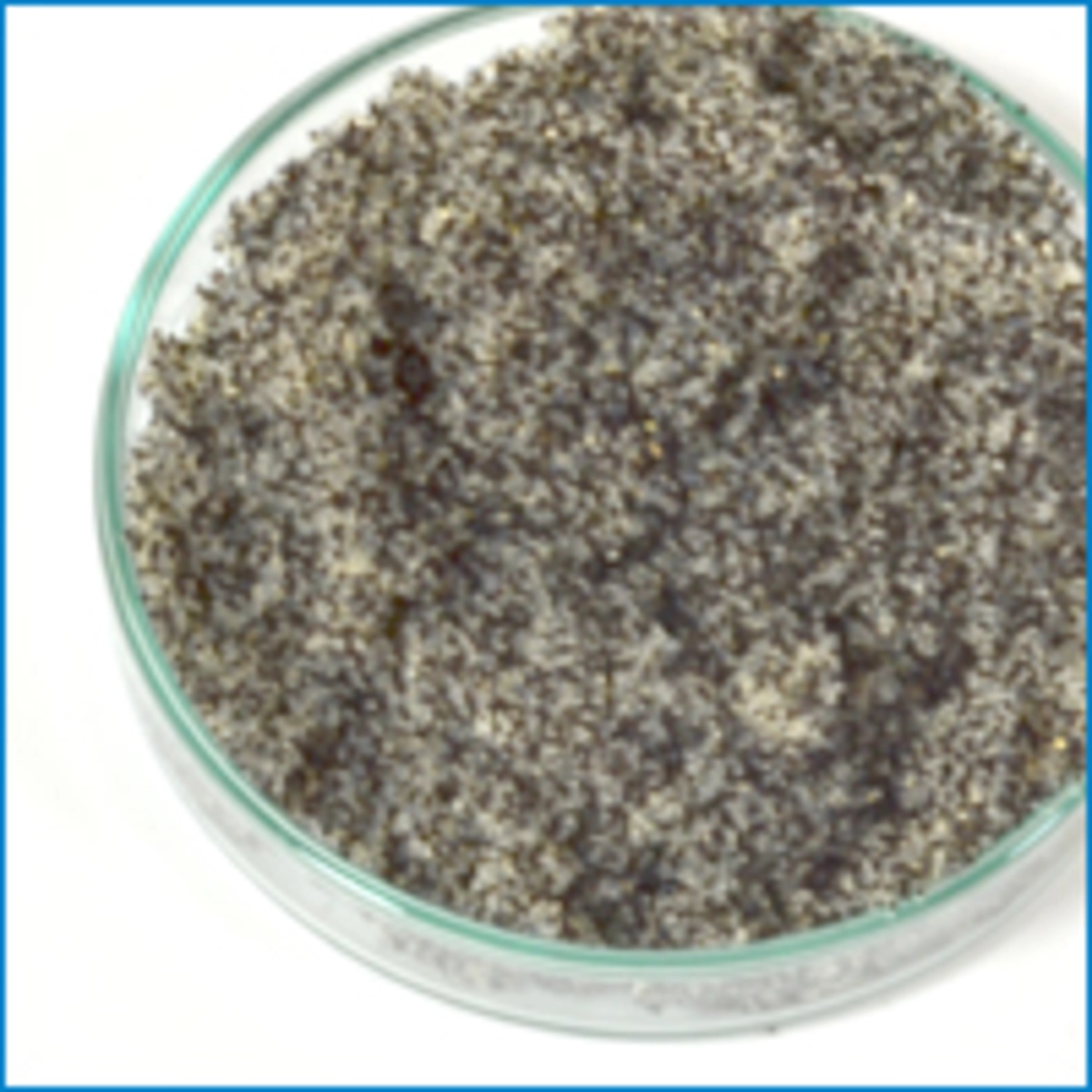 Special Ion-Exchange Resins
CLARIMAX 1200 DM pH + contains a special blend of high quality ion exchange resins. In addition to an excellent demineralisation of the water thereby the pH at a level of ~8.2 - 8.5 is already balanced in the filling water.
User Friendly Operation
During the development stage of CLARIMAX user-friendliness was the most influencing factor. The water filter system is self-sealing with O-rings and can be opened simply by pressing a button via a simple locking mechanism for cartridge replacement.
---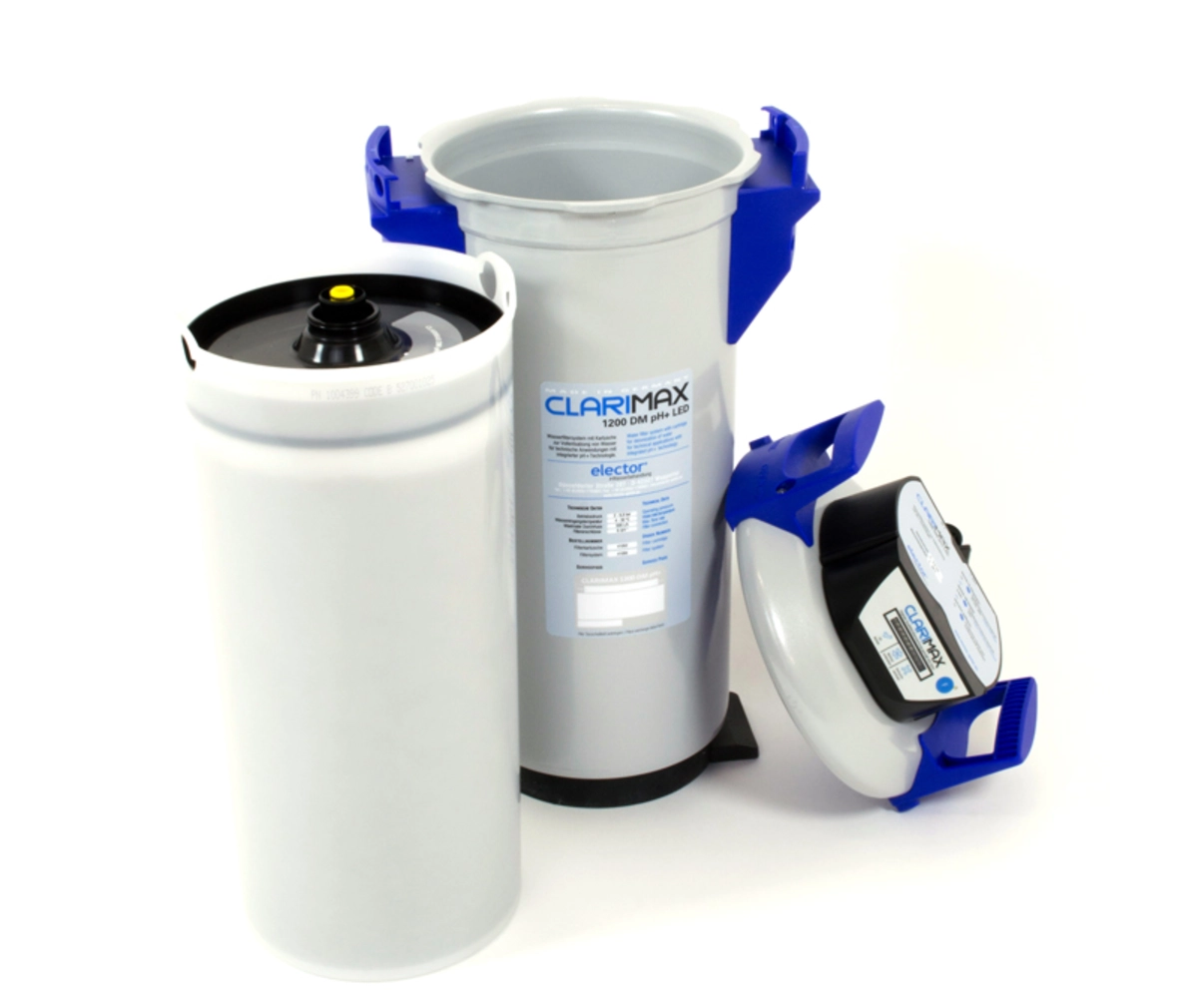 The facts in brief
Heating water demineralisation according to the recommendations of VDI 2035 and other guidelines to an electrical conductivity of 0.1 - 100 µS/cm.
Balances the pH to a level of ~8.2 - 8.5.
Removes chlorides, sulfates, nitrates and hardness.
Easy to use with replacement cartridge system.
Ideal for initial filling and circulating water demineralisation of heating systems.
Technical Details CLARIMAX 1200 DM pH+ LED
| | |
| --- | --- |
| Field of use: | Water filter system for heating system filling with water according to guidelines such as VDI 2035, SWKI BT 102-01 or ÖNORM H 5195-1 with integrated balancing of the pH. |
| Operating temperature: | 4 to 60°C |
| Operating pressure: | 2 - 6.9 bar |
| Nominal flow: | ~8.3 l/min |
| Connection: | 3/4" male thread |
| Weight: | ~21,5 kgs ready to use |
Model and Dimensions
| Article-No. | Description | A (mm) | B (mm) | Capacity at 10°dH / 17,8°fH / 330 µS/cm | Nominal flow |
| --- | --- | --- | --- | --- | --- |
| 41050 | CLARIMAX 1200 DM pH+ LED Water Filter System | 300 | 550 | ~1,2 m3 | 498 l/h |
| 41052 | Replacement cartridge 1200 DM pH+ | -- | -- | ~1,2 m3 | -- |
| 41053 | Replacement cartridge 1200 DM | -- | -- | ~1,2 m3 | -- |