Ideal Water Quality – Stable Processeselector Water Treatment: Products – Troubleshooting – Advice

Water for trouble free technical applications
Since 1991 elector offers products and services for heating water treatment and protection against damages caused by scale and corrosion in heating systems. This experience enables us to provide our customers with water treatment systems for the low-chemical operation of industrial cooling and water temperature control circuits as well as water filter systems with ion exchangers.
elector products provide:
Best water quality and proven protection against water side damage with largely no chemical additives for water conditioning.
Preservation of value and high efficiency of heating systems and closed cooling and temperature control circuits by protection against corrosion, deposits and sludge.
Policy compliance, such as water treatment according to VDI 2035.
Improved environmental performance by reduced use of chemicals.
Cost savings due to functional water filter systems that require low maintenance.
Best possible guarantee for the health and safety of the operating personnel by clean water, free from harmful substances.
With a focus on water treatment in industrial and building technology, we have been involved in electrochemical water treatment methods for more than 25 years, providing environmentally and economically sound protection of heating systems as well as industrial cooling and temperatur control systems against water side damages.
We are happy to be there for you personally. Phone: +49 (0)2058 - 1790863
Corrosion protection for heating systems: To keep your heating free from rust and sludge!
The elector device for electrochemical water treatment provides reliable protection against rust and sludge.
"You have saved my bathroom!! Thanks to your heating cleaning agent OXILIN P-20 I was able to flush all the sludge out of the underfloor heating. Thus the pipes are free again and we did not need to break down the floor screed in our bathroom. Thanks alot!"
"The use of an elector corrosion protection device in combination with deionised water allows the operation of heating systems with salt free alkaline water according to VDI 2035. This is ideal especially in old existing property and has been used by us already in a couple of estates."
"The elector device is able to eliminate dissolved oxygen and to optimise the pH-value by use of the magnesium anode. The devices gives the heating water the desired attributes for minimisation of corrosion processes."
"Your elector has regenerated our heating water – in the beginning the water was reddish brown, now the heating water is crystal clear!. I was able to reduce the flow temperature from 32°C to 29°C at 0°C outside temperature as the whole heating system is now clean. I only can recommend your product."
"We had trouble with corrosion and sludge in our underfloor heating for many years. Therefore we had to flush the heating every year. Trials with inhibitors failed. Despite initial skepticism we installed an elector. Today, the heating water is clear and we don't have sludge anymore!"
Previous
Next
---
Heating Water Test Kit
The proven test kit for reliable control of pH, conductivity and hardness in heating water.
Heating Water Analysis
Heating water analysis in our laboratory including recommendations.
Learn more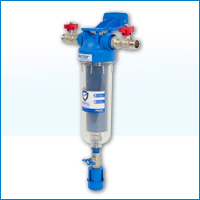 PUROFILL colorguard
Water filter with exhaustion indicator for demineralisation of heating system top up water.
Learn more
Purofill
Water demineralisation system for treatment of heating system filling and top up water.
Learn more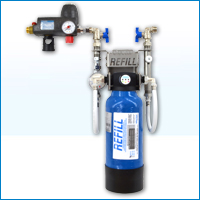 REFILL
Wall mounted water filter system for demineralisation of heating system top up water.
Learn more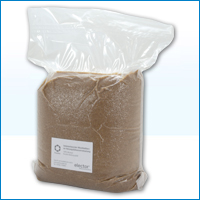 Ion Exchange Resin
High quality ion exchange resin for demineralisation of water for heating systems.
Learn more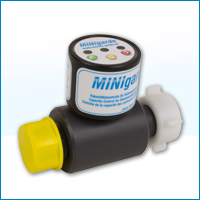 MINIgarde
The conductivity indicator for capacity monitoring of demineralisation water filters.
Learn more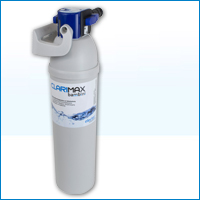 CLARIMAX bambini
BRITA® quality water filter for demineralisation of heating system top up water.
Learn more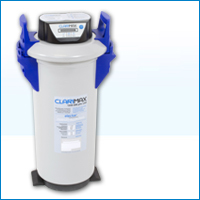 CLARIMAX 1200 DM pH+
BRITA® qualtity water filter for demineralisation of heating system filling water with included pH stabilisation.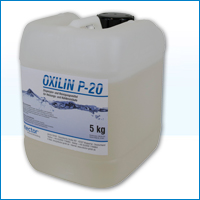 OXILIN P-20
Cleaning and dispersing agent for efficient flushing of heating system.
Learn more
elector water conditioner
elector system for oxygen consumption, pH stabilisation, deaeration and dirt separation in heating systems.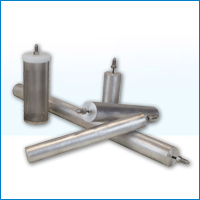 High-Purity Magnesium Anodes
High-purity magnesium anodes for electrochemical water treatment suitable for elector and Elysator devices.
Learn more
---
Chemical free system protection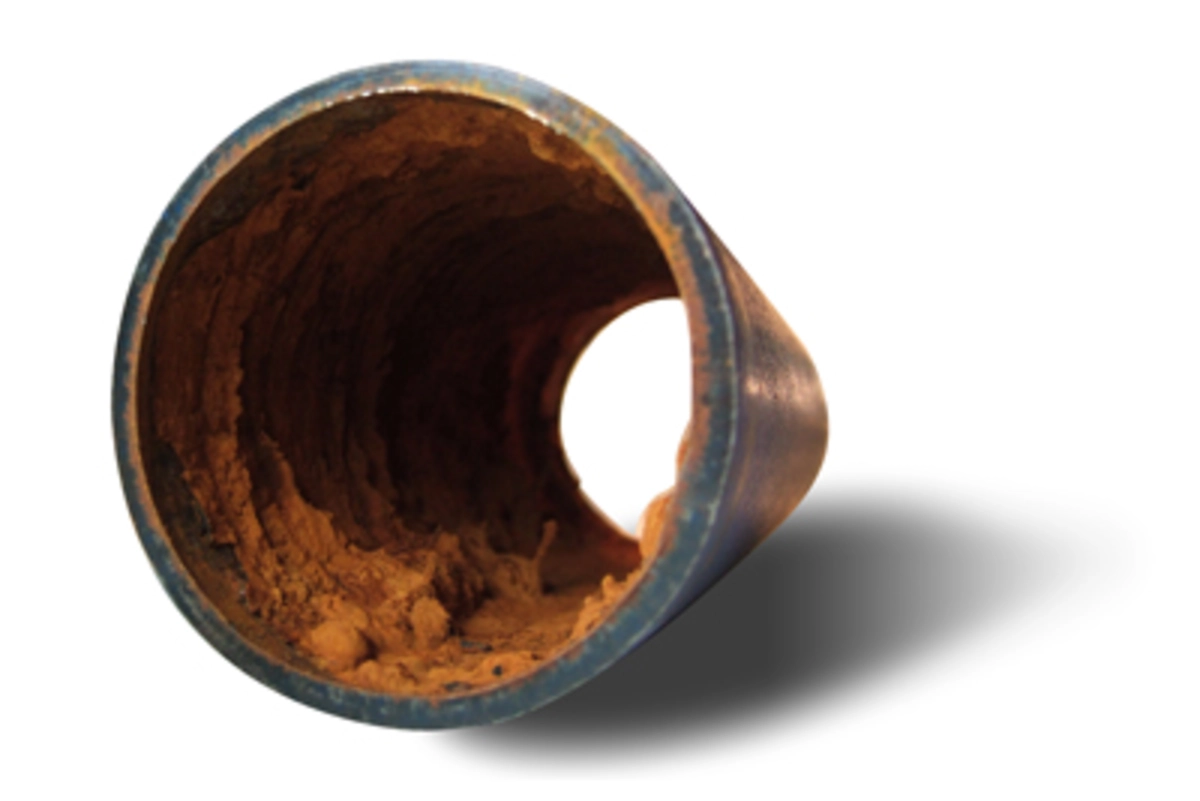 It is widely known and accepted that chemicals, such as corrosion inhibitors, oxygen scavangers or hardness stabilizers, are not necessary to prevent failures in heating systems and other closed water loops that might be caused by formation of limescale or corrosion.
On the contrary, as there is a large number of heating systems that suffer under corrosion even though the system has been dosed with corrosion inhibitors or other chemicals. Literature and research institutes confirm our experience that these additives only function properly on clean metal surfaces without debris or oxides and might have problems in the protection of complex geometrical structures, such as small gaps.
The use of corrosion inhibitors do not mean a 100% protection against corrosion, but only an inhibition of any possible corrosion!
A protection of metals in closed water loops against corrosion and against functional loss or damage caused by limestone is possible even without the use of chemicals. We have known and practiced this for more than 25 years!
Applicable directives and regulations, such as the VDI 2035 (protection of heating systems against water side damage) and others, speak of a low-salt operation without use of chemicals, which allows a safe protection of metallic components from water-side damage.
The low-salt operation can be achieved by treating the filling water of heating systems with deionisation (demineralisation) by ion-exchange. This will not only reduce the water hardness but the total amount of salts and therefore the electrical conductivity as well. By a low water hardness damages caused by limescale are prevented. The low electrical conductivity slows down any form of corrosion and in addition to that a low total content of salts prevents corrosion that might be caused by aggressive salts, such as chlorides or sulphates.
Even microbiological growth is prevented by the absence of important nutrient salts and that is why microbilogical induced corrosion (MIC) is unlikely in low-salt operation of heating systems.
In addition to the water treatment by ion-exchange we recommend a form of continuous electrochemical water treatment which scavanges oxygen, neutralises carbonic acid and allows a stable pH >8.5 under retention of a low electrical conductivity in the heating water. The electrochemical water treatment with our elector reaction containers has been our core competence since our company was founded in 1991.